Find & Hire quality Business Interpreter, Personal Assistant in Guangzhou for factory visiting, business negotiation, Canton Fair ...
save your time & money trusted by 18,623 clients thousands of real reviews book instantly
Ms. Robyn ( Owner of business, Australia) booked Guangzhou interpreter service for 2 day(s)
Mr. Kevin ( United States) booked Guangzhou interpreter service for 1 day(s)
Mr. THIERRY ( New Caledonia) booked Guangzhou interpreter service for 5 day(s)
Mr. Jose ( Spain) booked Guangzhou interpreter service for 2 day(s)
Mr. Seyed ( Chairman, United Kingdom) booked Guangzhou interpreter service for 2 day(s)
Mr. Michael ( Business Owner, Canada) booked Guangzhou interpreter service for 1 day(s)
Mr. Richard ( Canada) booked Guangzhou interpreter service for 2 day(s)
Mr. Richard ( Owner, United States) booked Guangzhou interpreter service for 6 day(s)
Mr. dries ( general manager, Belgium) booked Guangzhou private tour guide service for 1 day(s)
Mr. Nick ( Owner, United States) booked Guangzhou interpreter service for 9 day(s)
compare price, rating, experience and book instantly


Dear Freeiva

Before I left for China, I was quite hesitant of the unexpected. IVA(Liya) reassured me from the start that my trip details would be well organized and that it would run like clock work.

As promised a few days before flying out to China she sent me an e-mail with a very detailed excel spreadsheet of my scheduled visits. Once we agreed on the best route, she then made arrangements with most of the producers that we were to visit during the first four days of my trip.

Interestingly enough she had also prepared the necessary notes of how to locate the factories and obtained the necessary mobile numbers of all the principals that we were to meet with. Keeping each visit closely informed of our ETA's. I later understood the importance of all these preparations that she had done. China's industrial and village areas often time lack the proper road signs and drivers all too often don't know the remote roads of other distant villages.

Fortunately for me that I had an experienced guide and translator who knew of the complexities involved with these travels. Having been well prepared paid off well. It simplified matters for us and the drivers and the trip ran ever so smooth.

During the week that we spent visiting suppliers, Liya was always on time and very professional of her work. Since her family had its own domestic business she was very knowledgeable of the procurement processes involved when dealing with overseas customers. She has great business acumen, and is extremely skilled with China's manufacturing industries and the various industrial business regions.She is a great consultant/partner for anyone thinking of starting a business to or from China. Her English is excellent; she is dynamic and truly enjoys her line of work. Her tasks were always done professionally and on time.

I thank you Liya for the efforts you put in to ensure I had a wonderful trip in China and for having exceeded my expectations.I would gladly recommend Liya Wang to anyone who is heading to China for business.

She will make a success of your business trip!

Thank you Freeiva, you have a great website!

Mario Serio
IDG-International
Global Procurement Dir.


Dear Freeiva Team,

I am sure you will be pleased to hear that my guide, Liya Wang exceeded all my expectations.

She has so many good qualities that it will be difficult to list them all. First of all, her command of English is of a high order. Her understanding of what my interests were was established during our preliminary e-mails and she devised a really good programme for me.

Once we met, she turned out to be a person of great charm and sensitivity. She was very flexible, making decisions as the situation required it. She was most protective of me and made sure I was safe. She was a great companion in all things; very well informed, including the best places to eat. She was also careful not to make me spend more than was appropriate. I really enjoyed the time spent with her and only wish I had known about her earlier. Instead of only three days, I would have spent the whole week having her as my guide.

Thank you for having put me in touch with such a delightful person.

Yours,

Marta Clare
compare price, rating, experience and book instantly
About Guangzhou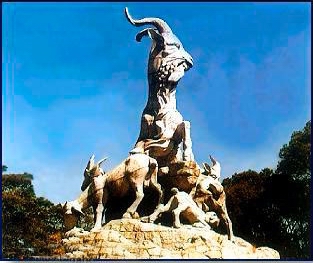 Guangzhou is the largest and most flourishing industrial and foreign trade center in south China. A China Export Commodities Fair is held in Guangzhou in the spring and autumn every year. Guangzhou has a humid climate, and flowers bloom there all year round; hence its name as the City of Flowers. Main tourist attractions include Ancestral Temple of Chen Family, Flowery Pagoda in Liurong Temple, Baosheng Temple and Sever-star Crags in Zhaoqing, Ancestral Temple in Foshan and hot springs in Conghua.

Guangzhou, known in the West as Canton, is the capital city of the huge province of Guangdong. Guangdong and its residents are regarded with a mixture of suspicion and fascination by their northern counterparts. This intrigue is partly due to Guangdong's fame as a dirty, noisy and dangerous city. Although the area has a fairly buoyant economy, the crime rate here is high and there are multitudes of migrant workers from out of town who hang about Guangzhou on the look out for money. Guangdong people are also famously aggressive and noisy. Many visitors to the city however, find this kind of enthusiasm refreshing and passionate as opposed to threatening and it is this attitude which laid the foundations for the revolutionary beliefs that the city has harbored in the past. Indeed, the revolutionary sights are among the more interesting aspects of Guangdong and the Communist Party Academy is a fascinating insight into the foundations of the PRC's political party.

There is also a colonial side to Guangzhou that has a relaxed and laid back feeling to it. Many of the buildings and churches on Shamian Island are well maintained and rather pretty, especially compared to the high rises and granite buildings on the other side of the river.
Guangzhou Weather ( C )
| | | | | | | | | | | | | |
| --- | --- | --- | --- | --- | --- | --- | --- | --- | --- | --- | --- | --- |
| Month | Jan | Feb | Mar | Apr | May | Jun | Jul | Aug | Sep | Oct | Nov | Dec |
| Avg Highs | | | 21 | 25 | 29 | 31 | 33 | 33 | 21 | 29 | 25 | 21 |
| Avg Lows | 10 | | 15 | 19 | 23 | 24 | 25 | 25 | 25 | 20 | 15 | 11 |
Guangzhou Key Attractions
Baiyun Mountain,Huaisheng Mosque,Orchid Park,Shamian Island,Communist Party Military Academy,Liuhua Lake Park,Original Xiguan Architecture,The Temple of Six Banyan Trees,Five Immortals Temple,Lotus Mountain,Sacred Heart Cathedral,Yuexiu Park
Freeiva.com--- it is a market for you to hire a guangzhou interpreter, canton fair interpreter,tour, guangzhou travel guide, guangzhou travel service,guangzhou city guide,guangzhou travel,china tour guide, guangzhou guide, guangzhou interpreter,guangzhou business assistant,guangzhou meeting interpreter, guangzhou travel companion,guangzhou translator, guangzhou exihition interpreter, canton fair interpreter, china translator. Find suitable interpreter-translator in Guangzhou (Interpreter+ Assistant +Local Guide)